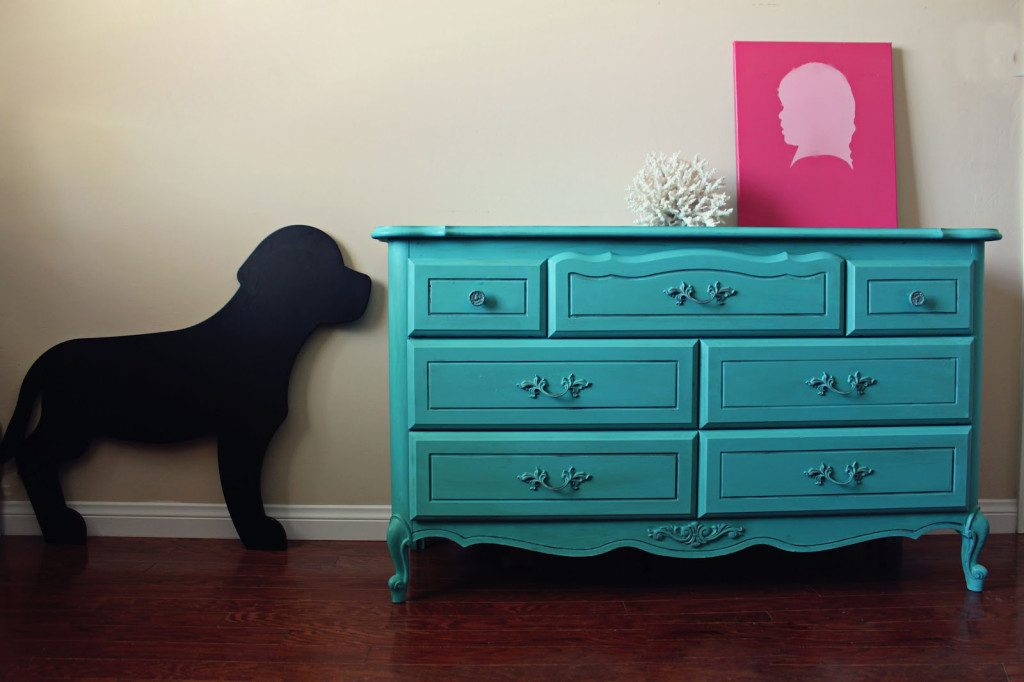 We use dressers and nightstands every day, and if a child is using one, you can bet that it's being used and abused.  If your dresser is looking old and worn, you may want to just refurbish it instead of going out and buying a new one; this can save you money, and it's amazing how a coat of paint can change the entire look!  However, there are a few things you need to look for when you want to take on a project like this.
Surface: If the surface of the nightstand has rough grain, or is looking bubbly- beware.  The problem with uneven surfaces is that once you sand and prime them, all of the uneven areas begin to expand- you're then left with a blotchy surface.  The solution to this is to sand completely past the stain, and down to the actual wood.
Peeling Veneer – It could be a big problem if the veneer is peeling.  If it peels off easily, it won't be worth your time to repair it.  Yet, if it has only began to peel in a few small areas, it is salvageable with wood glue and wood filler.
Laminate – Laminate is a plastic coating over the wood.  You can paint over it, but that is not ideal.  Painting over it will make it look… not quite right, and very amateur.  It's best to stay away from this entirely.
Drawers – Drawers are, of course, the most important part of the dresser or nightstand, so it only makes sense to know if you have something made with quality.  One way to know if you do have quality craftsmanship is by taking the drawer out of the dresser, and looking for Dovetails.  If you see the Dovetails (like in the picture below) you know you have something of quality.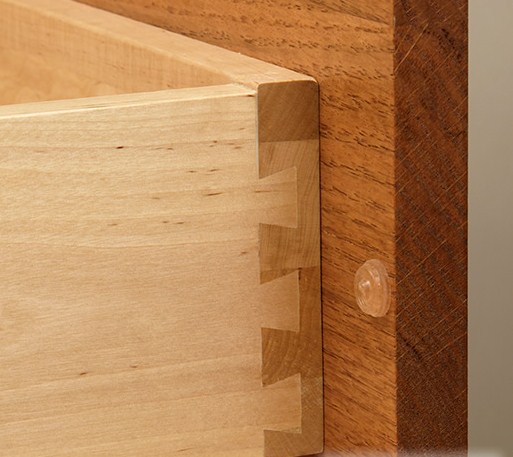 Lastly, if the drawers are on metal drawer guides that slide, make sure they slide smoothly.  These guides are difficult to fix and with older dressers, many of the parts needed may no longer be made.  If there is not a metal guide, and the drawer is wood on wood, you can smooth the sliding a little by wiping furniture wax on the bottom of the drawers and the wood guides underneath.
That's it!  If you have a dresser or nightstand that seems to be in good standing- go ahead and slap some paint on it to give it a whole new look.  Happy Painting!
What to know Before You Refurbishing Your Dresser or Nightstand