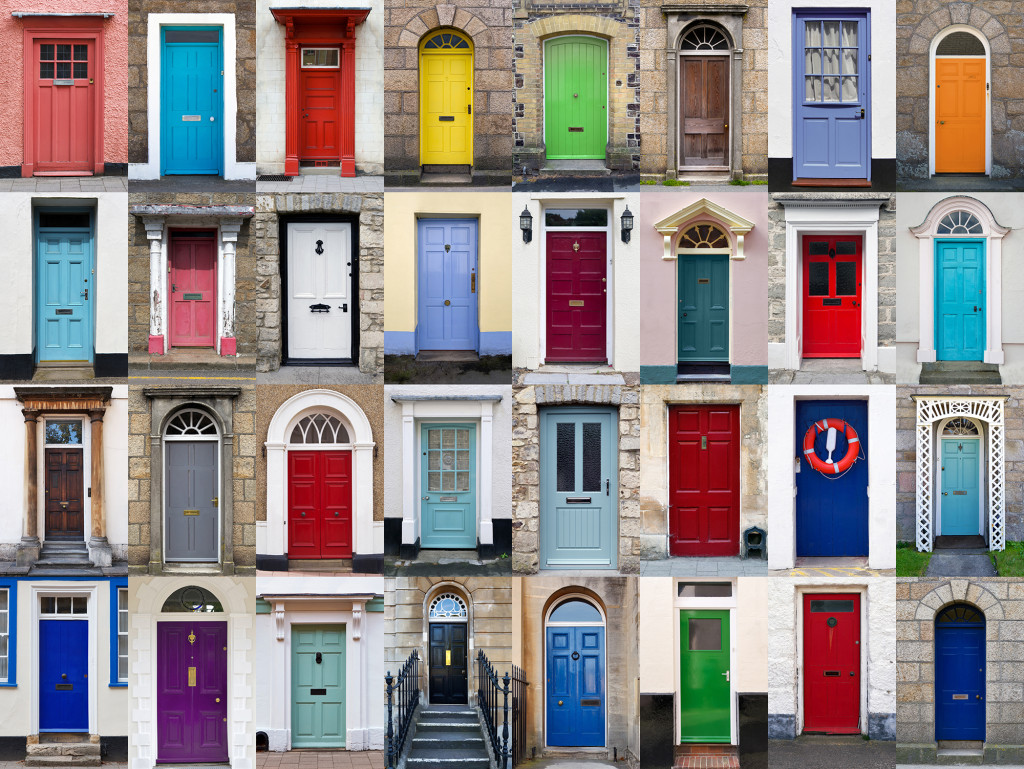 Seeing a fresh coat of paint on a front door can breathe new life into that home, and it's a lot easier to do than you may think!  Yes, you will have to put in some elbow grease, but it shouldn't take you more than a day to complete.
Types of Paint to Use
Because your front door is open to the elements outside, you'll want to use an acrylic latex paint with an oil-based primer; this will cover any old paint left on the door.  However, if you have a brand new door that has never been painted, you can use an oil-based paint instead.
Techniques
When you begin, be sure that it is going to be a nice day (not too humid or cold) because you want the paint to dry fairly quickly… Especially if you're using an oil-based paint.
You'll need to take the door off it's hinges, and place it where you'll be painting- make sure it is a well-ventilated area (like outside).  You can place some plastic over the doorway to help keep bugs outside, and to prevent people from seeing into your house.
Once the door is ready, remove the handles, and any other hardware left on it.  Thoroughly clean the door by scrubbing the surface with a wet sponge. Allow to dry, then sand the surface of the door. If you have a wooden door, patch any cracks with a quick-drying wood filler. When it dries, sand the filler to make it smooth. Use a rag to brush off the dust from sanding, and you will be ready to apply the primer.
Cover any trim, windows, and everything else that you don't want to get paint on with Painter's Tape. Apply the primer to all surfaces on the door and let it dry completely. Then you are ready to apply the paint. Start by using a brush to paint any raised or depressed panels on the door, or around any crevices. You can then proceed to paint the flat surfaces of the door with a roller. Once the first coat is applied, allow it to dry, and apply a second coat for a beautiful finish.
Painting Your Front Door.