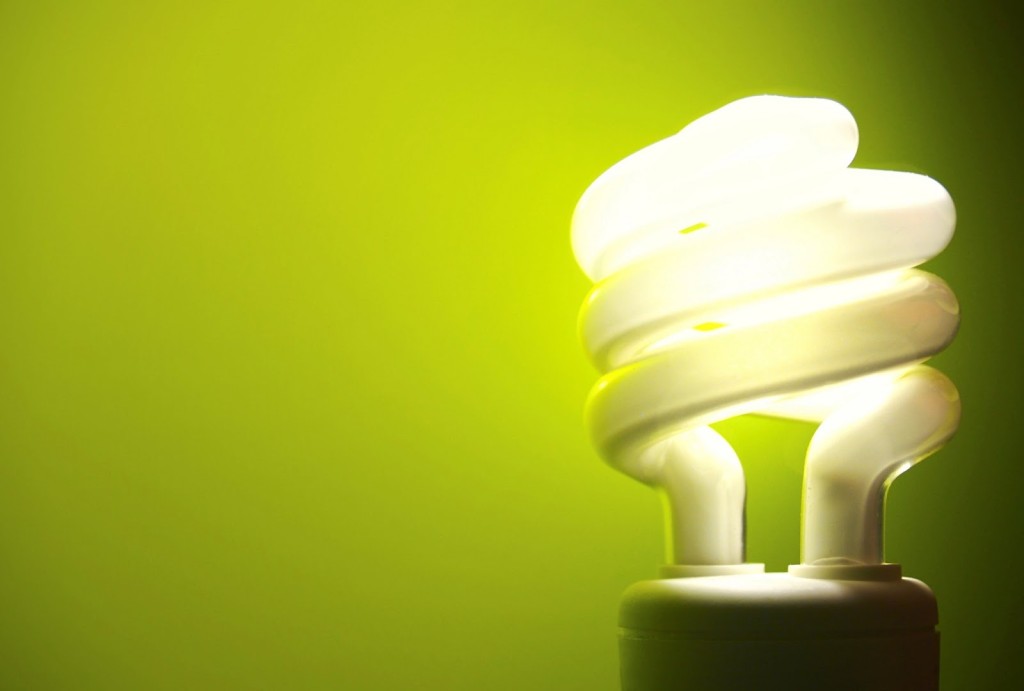 A few weeks ago, we informed you that fluorescent bulbs can be returned to your local hardware store after they break/burnout for proper disposal (and at no extra cost to you), but what if they crack/shatter in your home?
A broken fluorescent bulb can pose safety hazards beyond scrapes and cuts.  Fluorescent bulbs can contain mercury, which is known to cause health problems even to unborn children.  Mercury exposure can occur from breathing in mercury vapor from the air or through skin contact with mercury.  So, how do you clean up the mess properly, and safely, so your family isn't exposed to the toxic mercury inside?
According to OSHA (the Occupational Safety and Health Administration), the best thing to do is:
Store bulbs in a sturdy container, and label them.
Open windows and doors to provide air circulation if a bulb breaks, but be sure to leave for at least 15 minutes.
Leave the area if a bulb breaks, especially if you are pregnant, or have a compromised immune system.
Don't clean up fragments at work unless you are properly trained to do so.
However, not everyone is trained on how to properly clean up a fluorescent light when it breaks … What do we do then?
Wear disposable chemical resistant gloves.
Scoop up pieces with cardboard- do not use a broom or vacuum cleaner.
Pick up any remaining pieces of glass with sticky tape, and then use a damp paper towel to wipe hard floors.
Place all glass, and clean up materials, in a sealable plastic bag.
Wash your hands thoroughly after clean up.